Tech and People Network's Year in Review
Tech and People Network's Year in Review
December 15, 2022
We Celebrated #TAPturns30
We are delighted to have celebrated 30 years of collaboration, impact and leadership this year with our members, alumni, and the tech community! We're excited to continue to create a place for a vibrant and diverse community of People and Culture professionals to connect, share knowledge, and inspire innovation. With that as our foundation, we are committed to driving the growth and success of Canada's tech sector as we continue to expand across Canada next year and beyond.
A Focus on Industry Data
Equity, Diversity, Inclusion & Belonging (EDIB) Data
Earlier this year we completed the 3-year Diversity & Inclusion Tech project, a program that was developed to support tech employers with the knowledge and tools to develop a more diverse, equitable and inclusive workplace. Through the program's D&I Coalition we engaged more than 600 business leaders, delivered training programs to more than 180 tech sector leaders, and completed six highly successful projects established to support the attraction, retention and advancement of equity-deserving populations within BC's tech sector.
We now have the EDIB Resource HUB with 400+ free tools and resources to support employers across Canada, an Employer Toolkit for measuring workforce diversity, and the Diversity in Tech Dashboard that provides a detailed annual measurement of diversity within the tech sector.
For the first time since measuring began three years ago, the 2022 Diversity in Tech Dashboard results show increases in representation of equity-deserving groups in Canada's tech sector.
Representation of women increased 2.6% from 33.2% to 35.8%.
Representation of Indigenous peoples increased from 0.7% to 1.4%
Representation of people identifying as 2SLGBTQQIA+ increased from 8.3% to 9.8%
Representation of people with disabilities increased from 2.9% to 3.5%.
In 2022, 193 tech employers participated in the Diversity in Tech Dashboard survey, providing industry-wide data on DE&I policies and practices and employee representation.
Total Compensation Data and Trends
In 2022 we saw a substantial shift toward globally competitive salaries and a doubling of voluntary turnover as tech companies competed for talent. An unprecedented 39% of the jobs surveyed this year saw average salary increases of 10% or more in 2022 and turnover surged from the previous 12 months.
An increasing number of companies continue to accommodate hybrid and remote work arrangements and offered benefits such as flexible hours and four-day work weeks this year:
99% of companies now offer the option to work either partially or fully remote.
78% permit remote employees to live and work in a different province from the office.
37% now permit remote employees to live and work in a different country.
With the economic dip in the latter half of the year, companies are taking a more cautious approach to hiring and spending in general. We surveyed our members in November as a pulse check on their projected 2023 salary increase budgets with interesting results:
less than 15% have (or plan to) decrease their salary budgets.
Almost 60% of respondents are projecting budgets of 4% or greater
37% are projecting increase budgets of 5% or greater.
Other cost savings measures include limiting hiring to critical roles with 50% of companies already taking this action and a further 30% planning to. 14% of companies implemented layoffs and a further 10% are considering taking this action in 2022.
Events that Build Collaboration, Impact, and Leadership in Canada's Tech Sector
Through our programs and events, we foster peer-to-peer connections. Today, TAP Network has over 900 members at 250 tech companies, contributing to the overall strength of the tech industry across Canada. We enjoy supporting our members with access to tech sector data, mentors, industry experts and an inclusive peer community. When we connect as a diverse network of professionals, we can harness the power of the collective. Hear more from our members HERE.
This year we've hosted events that support both organizational and professional growth and success with training, roundtables and series on topics that include DE&I, Compensation, Benefits, Immigration, Grant Funding for Talent Programs, Remote Work Culture, and other hot topics.
In 2022 our 10th anniversary conference, Tech Talent North, was in-person and better than ever at the Vancouver Convention Centre and for the first time we brought the event to Toronto in October! We're excited to celebrate this milestone together for our 30th birthday!
We rounded out a momentous year by celebrating this amazing community in November at our 30th birthday party in Vancouver.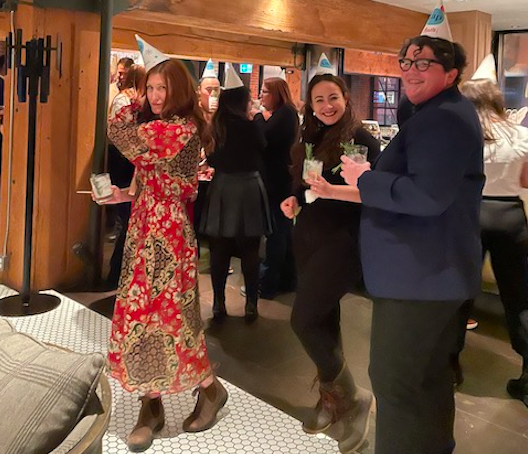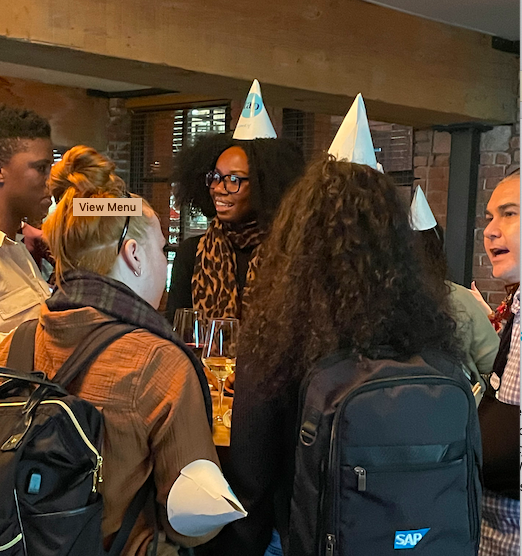 Thank You to our Community!
The past few years have presented many challenges and opportunities for People and Culture professionals in tech. As we collectively navigate change, it has been inspiring to see how TAP Network members collaborate, learn together, and support one another to make an impact in the industry. As we reflect on another unprecedented year, we want to express our gratitude to all the amazing members, volunteers, and partner companies that exemplify leadership to make our network what is today.